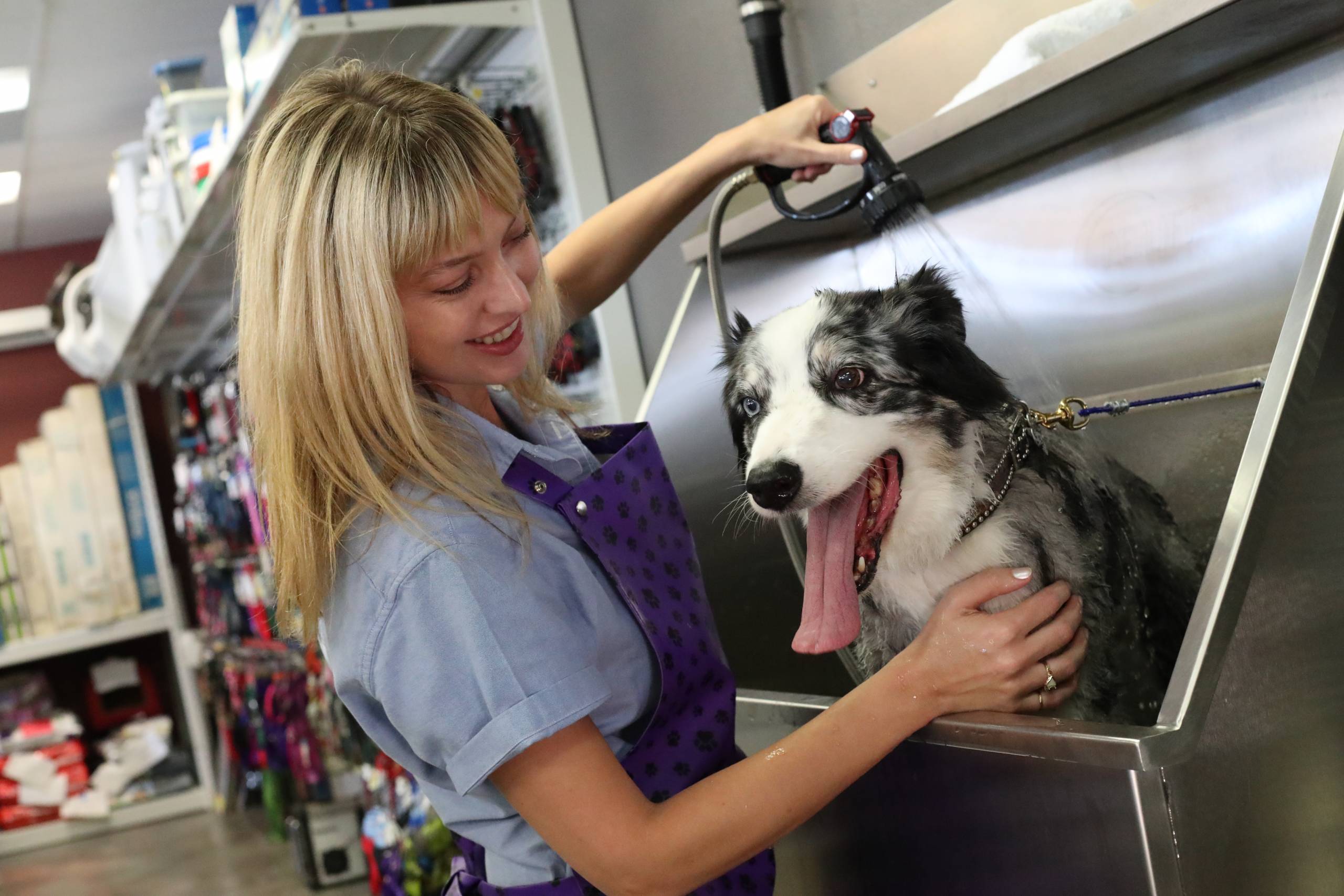 Self-Serve Dog Washes
We now offer self-serve dog washes at the following locations:
Paso Robles, Atascadero, Morro Bay, Los Osos, Santa Maria, Nipomo, Lompoc, Solvang, Santa Barbara and Carpinteria.
We have everything you need to get your canine clean and get on your way, including industrial tubs and sprayers, shampoos and towels. Each station is fully sanitized after every use.
Dog washes are $17 and no appointment necessary. Dog wash stations close one hour before the store closes. (Sorry, no skunked pups allowed!)
All self-serve dog wash areas close one hour before store closing.
VIP Petcare provides high-value wellness and preventative veterinary care through community clinics hosted at each Lemos locations throughout the Central Coast.
All our preventative pet care services are administered under the direct supervision of a licensed veterinarian.
Click here for upcoming clinics at you favorite Lemos store.
Microchipping
Vaccinations
Rx flea and tick control
Heartworm prevention
Testing and deworming
Titer testing
5-in-1 (DAP + PARVO) Vaccine
Canine Rabies
Bordetella Vaccine
Leptospirosis 4-Way
Roundworm/Hookworm Dewormer
Fecal Test
3-in-1 (FVRCP)
Feline Leukemia Vaccine
PureVax Rabies Vaccine
Roundworm/Hookworm Dewormer
Fecal Test
Teeth cleanings are offered by Howell 'n Good Doggie Dentals at Lemos locations across the Central Coast. Headed up by Charmaine Howell, Howell & Good Doggie Dentals offers an excellent and safe service at an affordable price to help both the pet and the pet parent.  They offer teeth cleanings that are anesthesia-free or with mild sedation if needed. All treatments are veterinarian supervised.  Dr. Patrick Smith is Head Of Veterinary Services.
Charmaine and her team bring over 60 years of experience! Visit their
website
 to learn more.
Click
here
for upcoming clinics at you favorite Lemos store.
Pricing Info: STANDARD CLEANING – $275-$295
A general health exam

A thorough teeth cleaning by Vet-trained technicians

One-on-one time with a licensed Vet

Other medical services have an additional fee*
*Contact Howell 'n Good Doggie Dentals for more information.